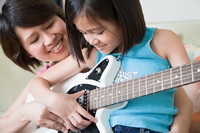 Newest Listings


Joyce Moulton Pianist in Yarmouth, ME
Music Unlimited in Mount Pleasant, SC
Bach Music Academy in Hinsdale, IL
Renaissance Music Academy of Virginia in Richmond, VA
Countrywood Music Shop in Walnut Creek, CA
Noteworthy Music Studio in Akron, OH
Trumbull Music Studio in Trumbull, CT
Absolute Music Instruction in Hazlet, NJ
European School of Music in Forest Park, GA
Guitar Academy in Warrington, PA
Allegro Music & Dance - Buda Kyle in Buda, TX
Coker Conservatory Of Music in Live Oak, TX
Nick Levinovsky Orchestra in New York, NY
Neighborhood Music School in Arcadia, CA
EJ Direct Inc in Greenville, NC
From Our Blog:


All About Playing The Trombone

A Guide to Playing the Trombone Many people have found great pleasure in learning to play the trombone. The trombone is one of the wind instruments that is also in the brass family. You blow into the instrument to create the desirable sound that you are looking for. You use a slide to create different pitches of the sound that you are making. It is very similar to a trumpet, but also has a... Continue Reading
Jim Terry Music
2356 Curlew Road
Palm Harbor, FL
34683




(727) 789-6787

jimterrymusic.com


Our specialties include accessories, all instrument sales, amplifiers & tubes, amps, band instruments, guitars, guitars & basses, sound systems and we buy used instruments. We can assist you with accessories, all instrument sales, amps, band & orchestra instruments, band instruments, guitars, music music lessons, musical instruments, repairs, sheet music, sound systems and we buy used instruments. Music lessons, jim, terry, white outline, week nights till 9:00 pm, (reasonable rates), (we buy used instruments), palm harbor (west of us 19). Open for business week nights 9:00 pm.
Reviews


By John Lee from Tampa, FL
Posted Oct 23, 2017

Why would people use this guy? He is rude to his customer, a crook and just not worth your time and money. There are so many people out there that is more talented then this joker!


By David G. from Tarpon Springs, FL
Posted Nov 10, 2011

I was an adult student looking for lessons and was a little shy about choosing a teacher. One day driving by Jim Terry's on Curlew Rd I stopped in. Jim was there and offered a warm hello. I told him my situation and he offered several solutions. I felt very comfortable while I was there. He did not try to sell or convince me to buy any lesson time .
Instead he suggested my returning to the store with my guitar as soon as I could so he could have a look at it . I did just that. Jim had his guitar Tech set up my guitar to play great and I signed up for lessons. It was a great choice. He took what I did know and showed me how to improve on it. I now play in a small worship group at church and In a garage band that meets once a week. The best the most reasonable and honest music store I ever done business with.


By Tom Brenner from Largo, FL
Posted Jun 11, 2010

Jim is my favorite musician and his store is great. Long gone are the independents that are for real. Jim Terry Music is one of the last. I travel all the way from Largo to get my lessons from him. He helped me get the right guitar and for about a hundred bucks less than I thought I would have to pay. Thank you very much Jim. TB


By Dave M from Palm Harbor, FL
Posted May 3, 2010

I take lessons from Jim. My son has and many of our friends have. He is great. Sounded like someone had a bad day there, but... Two sides to every story. I wonder...

His style is a blessing - he inspires while he expects; understands while he challenges. Treat him like a teacher and he'll treat you like a friend.


By David W from Tarpon Springs, FL
Posted Apr 3, 2010

The best teachers and most helpful store I have ever been in. Just call there or stop in and you will very quickly see what I mean. You do not survive in the Music business for 26 years without knowledge,product and service. See for yourself. Anyone who ever worked in retail knows there is always going to be name calling customers like Doug and Steven PP that never have the negative impact they think they do on a business. If I thought someone said what you claim I would go see that person. So before you call someone a coward you better search yourself. Does your manager know you are conducting yourself this way while at work? I think it is against the law to record a phone conversation the way you said you did. The only person you managed to tear down is your self. Thank you Jim for all you have done for All Children's Hospital, Tarpon Springs High School, The Duneden Doggie Rescue and my family.


By Steven P from Palm Harbor, FL
Posted Feb 13, 2010

My girlfriend, whom has four wonderful children which are all luckily musically inclined, decided that she would stop into Jim Terry's Music Store off Curlew Rd. She was looking for a very simple pair of products; a bell set and a music book. Long story short, this encounter ended with the employee, if not Jim himself, who unimaginably told her to "F*ck off" which prompted her to leave this store. After receiving a call from her while I'm at work, clarifying the details of the situation, I decided I would like to call this store and find out what happened. I requested to speak with a Manager, conviently there isn't one, and was then badgered by a bad attituded employee would refused to give my name and phone number for someone higher than himself to call me back. This only further leads me to believe this is Jim Terry cowardly hiding behind a telephone. While recording this conversation, I was then told, "If you're dating her, then you've got a big f*cking problem." I've worked in multiple hospitality environments throughout the Tampa Bay area, as of right now I serve the IT community of a notable private hotel chain that's garnished a great deal of media attention for its outstanding efforts to their guests, and in situation that I can think of should a guest or customer be told to "F*ck off." From this point forward I will go out of my way to make sure anyone who visits this store knows of this situation, I've e-mailed the recording of my conversation with their employee to BayNews 9 and I have reported this to the Better Business Bureau.

Jim, perhaps if you treated your customers with a little more dignity and respect, you would have garnered another, but instead, I guarantee you, I will tear this business down.


By Pat B from Clearwater, FL
Posted Dec 28, 2009

Without a doubt this is the place to take music lessons. I have been a customer of JTM for many years and have always got what I paid for. Do not let the review of one person who cannot keep their word about showing up for a lesson stop you from a great business. Jim would not have survived for 25 years in Pinellas if what I say was not fact. JTM not only is north Pinellas longest standing music store it is the least expensive place to take lessons in town and has great deals on musical equipment and supplies.


By Art from Palm Harbor, FL
Posted Sep 18, 2009

Jim Terry has been teaching my 10 year old son to play guitar since he was 8! I cant say enough about how much confidence Jim has given him. Jim is patient and very positive. His many years of experience definitately shows. As far as the payment and scheduling thing I read about...I'ts a non issue. I understand that when we commit to a lesson or block of lessons its a no refund policy. But, Jim is very very flexible about changing a time and day during the week to accomodate our schedule. We have done that a few times with no problem! Jim Terry is worth calling!


By Jeff C. from Palm Harbor, FL
Posted Aug 4, 2009

This gentleman had a bad experience, which given the circumstances, I'd probably feel the same. I, however, have had great luck with Jim. My schedule is always all over the place, making it virtually impossible to pre-schedule any appointments. I call, ask if there are any openings in the next following days, go in take a quality lesson, and pay up. For me, no big deal. My message is that there should be allowances for different sets of circumstances, and what worked negatively for one, just happened to work out great for another.


By Doug from ozona, FL
Posted Mar 10, 2009

I scheduled a guitar lesson for my son two and a half weeks in advance and paid for it. Then, his school had a function that he had to attend on the day of his lesson. I called early that morning and left a message that we would like to reschedule. I called two more times during the day and got voicemail. Then, the next day I called and Jim Terry said he didn't listen to his voicemail until today (the next day) and since my son didn't show, he's keeping the money and won't reschedule. He also said that once you schedule and pay (you can't schedule without paying), you are not allowed to reschedule appointments. Unreal. I won't be doing business with a crook like this.

Share Your Review

Please note: all reviews are screened for spam and take 24-48 hours to be approved.