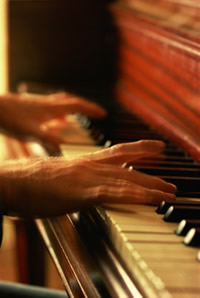 Newest Listings


Dance Tech LLC in La Porte, IN
Karaoke Kandy Store-Pro Audio in Cleveland, OH
Neophonic Inc in Beverly Hills, CA
Sonoma County Childrens Music in Santa Rosa, CA
Granmas Attic in Winnemucca, NV
Musical Munchkins in Riverside, CA
Forte Voice & Piano Studio in Douglasville, GA
Marblehead School of Music in Marblehead, MA
Atlee Music Center Limited in Ashland, VA
Applause Music Studios in Fort Worth, TX
LA Jolla Piano Institute in La Jolla, CA
Music School of Westchester in Mamaroneck, NY
88 Keys Music Studio in Reynoldsburg, OH
B & D Productions in Jackson, MS
School of Rock Legends in Zimmerman, MN
From Our Blog:


A Guide to Playing the Violin

Many people have a desire to learn to play the violin. What you may not know is that it is really one of the more difficult instruments to learn how to play. It is also very rewarding once you get used to the techniques that you will be using. There are a lot of things that you will need to learn in the beginning, starting with the correct way to hold the instrument. You will also have to... Continue Reading
Don Frey Priv Drum Instruction
835 Woodberry Road
York, PA
17403




(717) 846-3100

Reviews


By Dean F from York, PA
Posted Nov 28, 2017

The word "tough" is bandied about this site quite often, but I never found Don to be a tough guy. He was a "no nonsense" instructor. He made it very clear what he expected from you, and held you accountable for your lesson.

He was an amazing teacher. Very methodical, very disciplined in his approach, and very clear about his expectations. I defy anyone to show me someone who could teach reading any better than Don. Plus, he taught stick positioning long before it became fashionable, and took you through the Stick Control and Podemski books at a pace that solidified his teaching methods.

Don gave me the tools to succeed in drumming, but also instilled in me the concepts to succeed in life; be on time, know your job; never show up unprepared. After studying with Don, college was a breeze!

Thanks Don, for all you've done for me and hundreds of kids from York County.


By Earl Detwiler from Tomball, TX
Posted Nov 19, 2017

Thank you for taking the time to review , appreciate your office did that .we are going back a few years 1966-67 lessions were $12..00 month. Don is a legendary teacher/ trainer very concrete and determined to enhance the art/ gift. The man is a legendary state championship drummer. Thank you Mr.Frey for your attention in my life and God Speed.


By Greg M from Los Angeles, CA
Posted Aug 16, 2016

I ended up here after doing a search for "Don Frey drummer". His name is stamped on the insides of the shells of the vintage Gretsch Round Badge kit (mid-60's) I acquired a couple of years ago from Pro Drum Shop in LA. Great sounding kit (13/16/22, 5-1/2x14 snare) in champagne sparkle, still all-original. I understand it's been a studio "go-to" favorite for years. Good to have had a chance here to learn a little bit more about him!


By David D. from Ashburn, VA
Posted Apr 19, 2013

Don was a true master. He was my drum teacher for 3 years. I had my ups and downs as a young man (did I want to be there or not) but Don was never afraid to give me a piece of his mind to put things into perspective. He was demanding and very reminiscent of a Drill Sergeant, but there was never any doubt that he had a passion for drumming and wasn't going to waste his time on a student who didn't want to be the best. He wasn't for everyone, but those who stuck with it got results. I went on to be a featured percussionist in the Army Band Field playing around the world for many years. I am still playing and teaching young students utilizing the "Don Frey Method" as hand written in my notebook by the man himself. I use a slightly different approach but Don's method still works.


By randy s. from Gibsonburg, oh
Posted Mar 22, 2011

Has anyone seen or heard from Don. I was a student from 1960-1968


By DanB from York , PA
Posted Aug 26, 2010

Legendary? Yes. Excellent - yes. Tough? No
Don Frey loved playing the drums - his band played dance music for real dancers - as a teacher he was demanding ... that you cared. If you didn't care ... you were "out of there" becasue he had a waiting list. As I got older, my lesson time got later ... I think my last lesson time was 9:30PM.
If you cared about learning and you respected the fact that you were getting a master class at every lesson ... then you had a chance. Don's "army" of students / disciples is out in the world and they can thank Don Frey for the solid foundation they stand upon


By Kieran C from York, PA
Posted Aug 5, 2009

He's retired now, so I don't even know why this is still on this site. But that kinda stinks for whoever wanted to take lessons. This man is legendary in York County. If you took from Don, you were good.


By keith R from freeland, md
Posted May 10, 2009

Great teacher very strict but my son is a excellent drum player thank you very much. Its been a long time but you made a differents in his life. kim

Share Your Review

Please note: all reviews are screened for spam and take 24-48 hours to be approved.