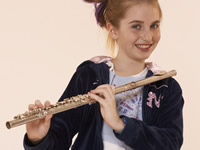 Newest Listings


FaillaDrums in Boise, ID
Azara Productions in West Hartford, CT
Ronnie Neuhauser Guitar School in New Haven, CT
Today Electric CO in Great Neck, NY
Academy of Fine Arts in Charlotte, NC
Atlanta Premier Guitars in Conyers, GA
David Pencil Music Productions in Cincinnati, OH
Music & Arts Center - Gilbert in Apache Junction, AZ
Renee's Piano Lessons in Indianapolis, IN
Music Class in Northbrook, IL
Raggle Rock Beads & Music in Billings, MT
Honett Piano Studio in Plano, TX
Michael Anderson & Associates, Inc. in Marietta, GA
Edgewood Music Studio in Ansonia, CT
Art of the Guitar in Redondo Beach, CA
From Our Blog:


Learning To Play The Clarinet

A Guide to Playing the Clarinet Many people choose the clarinet when they want to learn to play a new musical instrument. It is a woodwind instrument and it is one of the most popular instruments out there. Many people play it in marching bands and other types of bands. One common reason that people choose this instrument is because it is one of the easier instruments to learn to play. It... Continue Reading
LearnGuitarnyc.com
97-24 85th street
Ozone Park, NY
11416




718-300-7831

LearnGuitarnyc.com
John@LearnGuitarnyc.com


I have a laid back approach to teaching that keeps the lessons fun while covering all the material that you'll need to become a proficient guitarist. My lessons are tailored to help each student reach his/her goals on the guitar...whether you just want to learn a few of your favorite songs, or you're interested in learning music theory to understand what it is about those songs that works. We'll work toward your goals...not follow some generic lesson plan! Conveniently located in Ozone Park, Queens NY...just a few blocks from the A train, and the Q8, Q11 and Q24 buses. - Reasonable Rates - Gift Certificates Available
Reviews


By Rob from Bayside, NY
Posted Mar 6, 2011

John is a natural teacher. I am a teacher by profession and know good from bad. John makes his lesson fun, interesting, and most importantly, shows you how to become a better musician so you can truly enjoy playing guitar no matter what level you are at. At some point he is going to become one of the best know guitar teachers in NYC. I strongly urge you to take advantage of his talent and very reasonable rates before he blows up and becomes famous.


By Xavier A from Broad Channel, NY
Posted Jan 27, 2011

With my son we started to learn playing guitar with John, 4 months ago. And we share great time with this new passion. We look forward to it every week.
John is a master. He's a great, easy going teacher, very patient and friendly, who makes learning fun and who customizes lessons to what you want to learn, instead of the other way around.


By Jeff B. from Little Neck, NY
Posted Jan 17, 2011

As an "older" student who as come back to the guitar, I've found John to be a very patient and understanding teacher who can appreciate the fact that lots of us sometimes just don't have the ideal amount of time or energy necessary to devote to practice during the week. In a word, he tailors his lessons to go at your own pace - something which I find extremely supportive and encouraging. He has deep knowledge of virtually all types of music - jazz, blues, folk, rock, metal, etc. - and can help you advance your own playing by incorporating your own favorite stuff with what he's trying to teach you. He creates an atmosphere that is so friendly and accepting that you naturally look forward to the lessons, even if you've had an otherwise bad week!


By Ryan M from Howard Beach, NY
Posted Jan 11, 2011

I've been taking lessons with john for a few years now and I have to say he is an excellent instructor. To say John is a talented musician would be an understatement. I'm very grateful that I managed to find such a talented instructor so close-by in Queens. In the time I've spent with John as a student, he has demonstrated a deep understanding of everything he teaches. His 101 lessons are much better (both in what you learn and your experience doing so) than any of the commercial classes you'll find. I strongly recommend him to anyone who plays guitar/bass or wants to learn.


By James K from Ozone Park, NY
Posted Sep 1, 2010

Ever since the first day of lessons, John has been a great teacher and friend. He loves to share his knowledge and experiences he had with techniques, brands, and composing. The thought of having to go learn music theory used to make me cringe until I met John. He makes things so much easier to understand. He is always full of energy and always encouraging me to plow through the hard parts of songs and scale exercises. Along with playing guitar, John had helped me write drum beats and bass lines to my ideas. I have been taking lessons with John for a couple of years now and he has been very flexible with class schedules. Whenever I am planning to buy some new gear, I always love to consult with him about my decisions and get advice. He never steered me wrong. Strongly suggest him to everyone who plays guitar or wants to!


By Danny from Queens, NY
Posted Aug 11, 2010

I have been a student of John for the last few months. I began as a complete novice and in a short period of time, I was able to move around the fret board fairly comfortably. John is a very knowledgeable, patient and dedicated instructor. He spends time simplifying pretty complicated stuff and ensures that you are comfortable with each lesson.
John is very versed in the guitar and it shows it the way he teaches. He trains you in the type of music that you like, which is something I appreciate very much.
I highly recommend John as a guitar teacher


By Jackie R from New York, NY
Posted Jul 14, 2010

I am so happy to have experienced John as my teacher. He has taught me a lot and I am more motivated than ever to excel with my guitar playing. He is definitely very talented teacher besides a good person to talk to and deal with. I recommend anybody to try out lessons with him and you will see what I am talking about. You will be very happy. He is also very reasonable compared to some of the teachers I had before him.


By Annie from Rego Park, NY
Posted Jun 27, 2010

I definitley have learned a lot since I started taking guitar lessons with John. I am always looking forward for my next lesson.


By Brandie F from Woodhaven , NY
Posted Jun 20, 2010

with John lessons are personalized according to the student's interests, theory all of a sudden is so much fun and you learn to play what you want to play. He is very talented and very knowledgeable, he has lots of great stories about how you can make any experience a song (ex: water dripping on a pan) and you learn because you want to. He is patient and will most likely become good friends with anybody.
I have been taking lessons for over a year and my lessons are definitely something to look forward to during the week.

Share Your Review

Please note: all reviews are screened for spam and take 24-48 hours to be approved.